Fishy Business Charters is Led by Capt Eric Evans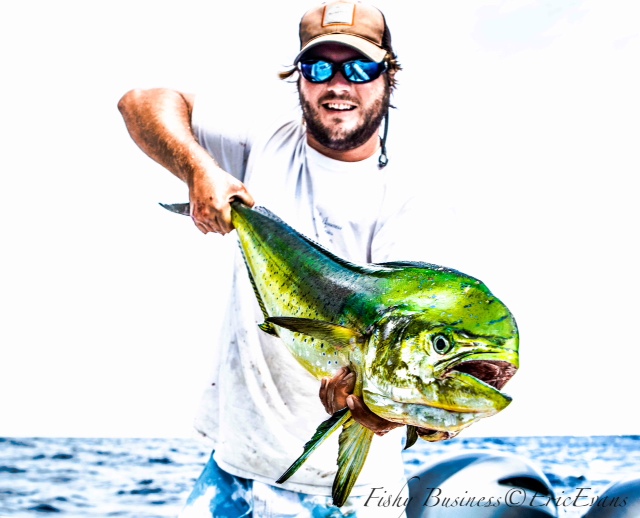 I grew up in Avon Lake, Ohio. Being fortunate enough to have good neighbors I had Lake Erie as my back yard. Swimming, Scuba diving, and Fishing was what I looked forward to the most every summer. After working as a bricklayer though high school and college I was accustomed to working outdoors. After college I got a job indoors. Needless to say I did not do well with working inside and in an office environment! Being familiar with Key West from visiting often in the years prior, I decided to pack up my things and come to the southernmost city.
It was not without its difficulties. I remember having three jobs when I first got into town. The hustle and bustle of Ohio was met with the more expensive Key West! I had no clue what I wanted to do beside I knew I wanted to be in the water or on the water. It didn't take me long to buy my first boat. I think it was a month into moving. I started learning the waters and fishing the areas. I was approached by a group of locals that wanted me to share a charter with them. I was a bit hesitant to be honest. I really didn't have the money and I thought it wasn't going to be worth it. Nonetheless I decided to go.
My First Fishing Charter Experience
"Sailfish on!" the mate screamed from the deck (I should mention now that this was my first time offshore fishing). All of a sudden I had a rod and reel in my hand and I am watching this full-size sailfish tail dance through the water.
Obviously there is much excitement and yelling going on. After about 10 minutes I lost the fish. There were no other words to describe the feeling. I was hooked! I did not care that I had lost the fish. It was the coolest display I had ever seen.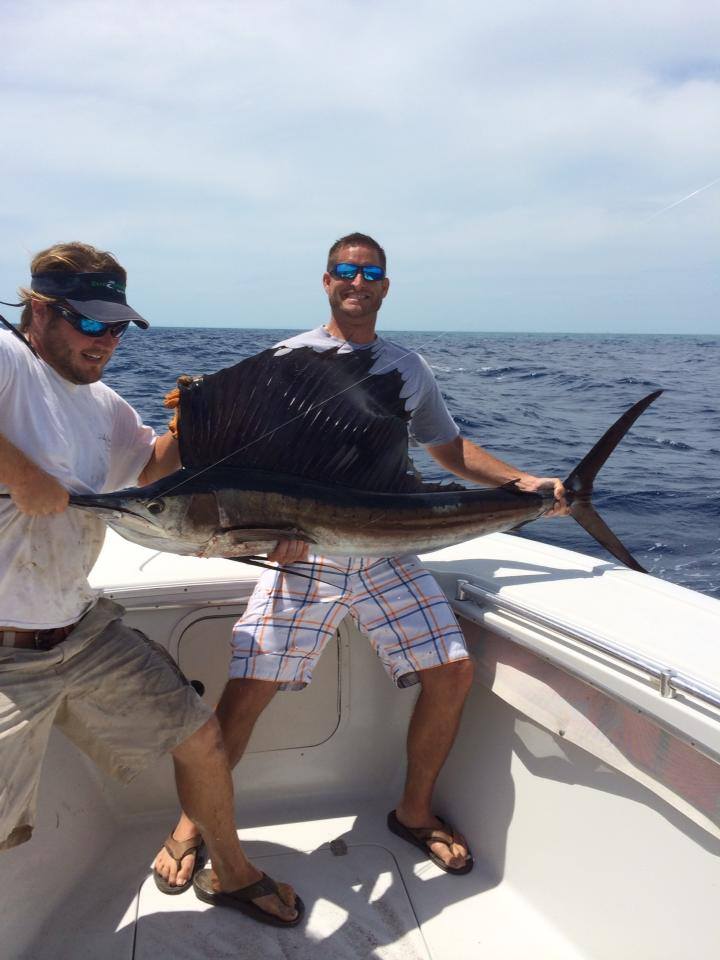 We continued fishing with no luck for about 4-5 hours. I remember just watching the deep blue ocean and it was hypnotizing. Then we hit gold. Every rod went off and we ended up catching 12 blackfin tuna in about an hour. My first offshore experience with a fishing charter was a huge success and it brought me to realize what I wanted to do for a living.
Learning the Trade
I was very fortunate to have the guys that I went out with take me as their own and show me offshore fishing. Every day I had off I went out with them learning the ropes. After a while, when one of them wanted a day off, I would fill in and run the deck as a mate. It was a great experience and I still help them out to this day.
I filled in with boats as needed and got to work with some salty characters, all bringing their own spin and technique on things. I decided that it was time to quit my other jobs and focus on fishing. If I was going to put my future in this business I wanted it to be mine. That's when I decided to start Fishy Business Charters. I bought the 31 foot yellowfin and haven't looked back since.
Life as a Fishing Captain
Nowadays I still love fishing and still remember my first sailfish…the one I lost and the one I finally landed! I spend most of my free time fishing. I will go out and try different techniques or try to find new spots. In the slower season I spend much of my time under the water studying the fish behavior and how they are affected with the tides and moon phase.
I also end up getting dinner spearfishing while I learn! I have also found myself doing deliveries for other owners. I have been from Key West to Panama Canal, sailed across the Gulf of Mexico, and have done many local deliveries.
I am also very proud to say we expanded. We now have two other boats. A flats boat – Endless Summer Charters – with Capt Grif Helwig and a back country boat with Capt Joe Alfonso.
New Fishing Challenges
As I progress as a captain and angler I find that I push myself into more challenging situations. Fly fishing for pelagic fish has become one of my top aspirations.
So far I have landed a dolphin, tuna, bonefish, tarpon, barracuda, and jacks on fly. I am working on getting a sail or marlin on fly and hope it happens in the near future. Fly fishing has brought a whole new outlook on sport fishing for me and I welcome anyone who wants to give it a try.
Tournaments, Notable Achievements and Deliveries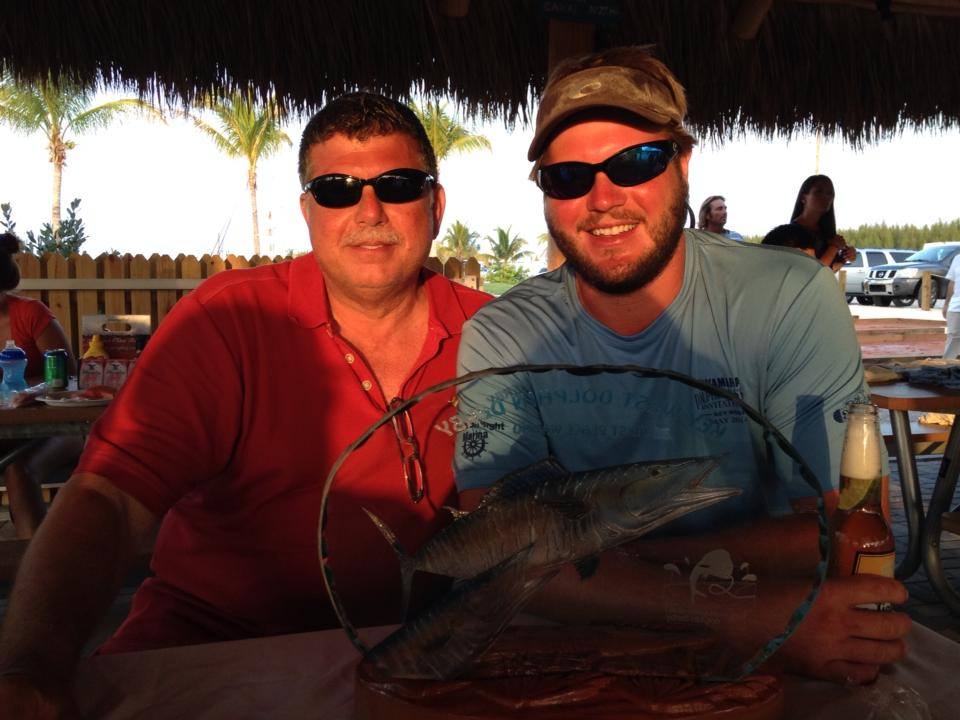 Dolphin Derby 1 st place Wahoo
Dolphin Derby 1st place Dolphin
Key West Sail Tournament 1st place
Yamaha Dolphin Masters 3rd place
Key West Marlin Tournament
VFW Fishing Tournament
Florida Keys Dolphin Championship 2rd place Bull and Cow KW division
Upgrade to Master 100 ton Captain License 2014
Deliveries from Key West to the following locations:
Mexico
Panama Canal
Texas
Coast of Florida
Honduras
Bahamas
Ready to Book a Fishing Trip?