Tuna Fishing in Key West – An Exciting Battle You Can Win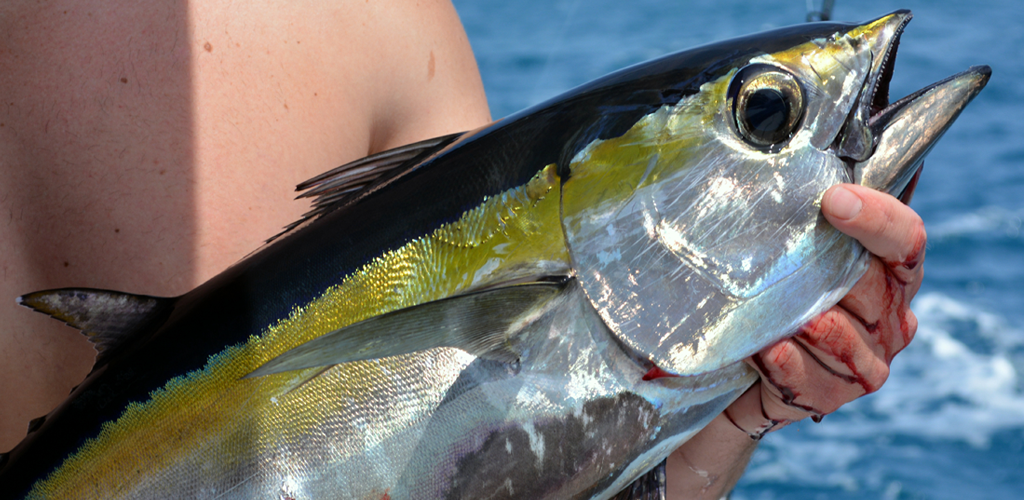 Pound for pound, tuna are perhaps the most impressive gamefish. Out here in the Gulf of Mexico, we target blackfin tuna – they are tough, fast and feisty fighters and put on impressive runs. They offer an exciting yet surmountable challenge on light tackle.
Of course, we all know they make for delicious eating. Consider grilled tuna steaks a personal recommendation!
Finding Tuna
Blackfin tuna start showing up in late fall around Key West. They grow over the winter months, in both size and numbers, reaching their peak in April and May.
They also prefer low light conditions so, if you're looking specifically for blackfin tuna, I recommend we start our trip nice and early so we all geared up and in the right spot not long after dawn. With many guests, we'll spend a morning looking for tuna before turning our attention to other fish when they stop showing up. Alternatively, they also bite more in the late afternoon. On overcast and cloudy days, tuna can show up anytime during the day.
Call (305) 731-5459 or email [email protected] to book your fishing trip!
The Humps – The Key to Catching Tuna In Key West
Around Key West, the crucial component in tuna fishing is the humps – large mountains beneath the sea that stimulate all kind of marine life. The humps pass up nutrients for small sea creatures which attract bait fish. In turn, bait fish attract the kind of predators we target, including tuna.
There are three of these geological features that are particularly successful for hunting tuna – the Islamorada Hump, the West Hump and the Marathon Hump. West Hump and Marathon Hump tend to produce the biggest blackfins.
Trolling or live baiting can both be effective. The key to both is understanding the current around the humps.
There's a lot of current around so the boat will pass over the humps quickly. If you throw the bait while over the humps, the current will soon take you away from the tuna you're hoping to hook. The secret is to turn the boat around, pass over again and again, constantly putting bait over the humps.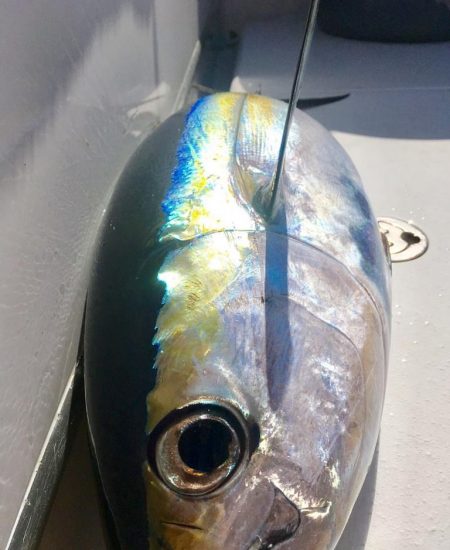 Beware the Bonitos
Bonitos (little tunny) are often an obstacle when targeting blackfin tuna. When you present the bait, a big school of bonitos can get all worked up and the blackfin you want will be almost impossible to find amongst them. We like to present just enough bait so that we attract the blackfins without encouraging bonitos. It's quite a delicate balance!
Because tuna follow a hooked fish, there are some tactics you can use, once hooked, to land even more tuna. With a tuna on the line, we like to keep it in the water which draws other tuna with it. As well as separating tuna from the bonitos, it also means you have to use less bait as you've already got them all in one place around the boat.
If there is a group of anglers on board you can arrange it so that one tuna is always hooked in the water to keep the school near the boat. With this method, there are multiple chances to catch tuna!