March was a good month. We had the snappers still biting in the inshore patches with bigger mutton's being caught 12-15 lbs. in 20-30 foot of water.  The tuna bite was a bit tough. However, we started to get an early Mahi-Mahi (dolphin fish) bite later in March.  The Gulf Stream proved to still be an epic power force in our fishing.  It came in close to the reef about 10 miles offshore and then pushed out 39 miles on other days.  Making every day an adventure on where the fish might be.  April through July typically we see the Gulf Stream closer to Key West and the lower Florida Keys. With offshore fishing being the main focus for many anglers, the chance at Hemingway's big blue marlin, wahoos, sailfish, and Mahi being all a good possibility to catch.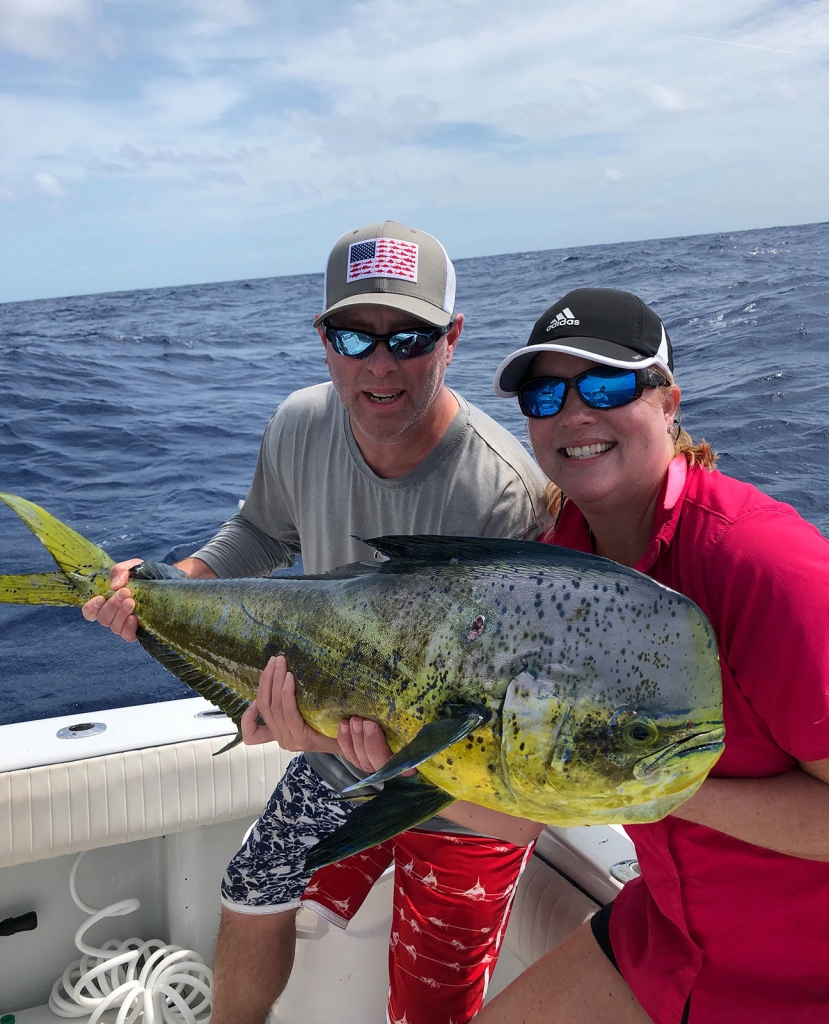 We can't forgot about the anglers that like to stay inshore. The main focus will be in May when the Atlantic and gulf state grouper season opens! The grouper we have been catching have been big! Of course all catch and release until May 1, 2019. It is a good sign though! In the backcountry we should start seeing the Atlantic tarpon start rolling in. Mid-April-August is a good time to target the silver kings!
For the adventurous that want to pull on something big shark and Goliath grouper fishing is always an option. The next few months are lining up to be very busy with April and May 80 percent booked, so please contact me directly at 305-731-5459 to reserve a date. Looking forward to fishing with you.
For up-to-date photos and videos, follow us on:
Facebook:
www.facebook.com/fishybusinesskw
Instagram:
www.instagram.com/fishybusinesskw
Tight Lines,
Capt. Eric Evans
305-731-5459
[email protected]