Apologies in advance as it has been a while since our last fishing report and update. Key West and the Florida Keys lucked out big time regarding Hurricane Ian. Our friends to the north are not doing well. We wish them a speedy recovery from this nasty storm.
We left off the last report with lobster mini season just about to end. Most people kept the luck going and did very well finding plenty of tails. It was back to normal after that with many people doing half day trips hitting the reef/wrecks/ and the bay. August and September are typically calmer and hotter so most like to fish the morning. Grey snappers were eating plenty and we saw some of the biggest we have seen to date. Red groupers and yellowtail snapper were plentiful along with the sharks that wanted to eat them. That was a big conversation amongst captains and customers alike. The Sharks have been everywhere. Most of the fishing guides just end up moving spots in return we saw many boats burning some fuel these last couple of months! Offshore was still hit and miss. One day was fantastic and the next was tough. Mostly Mahi-Mahi, however the occasional tuna, wahoo, sailfish, and blue marlin were caught as well.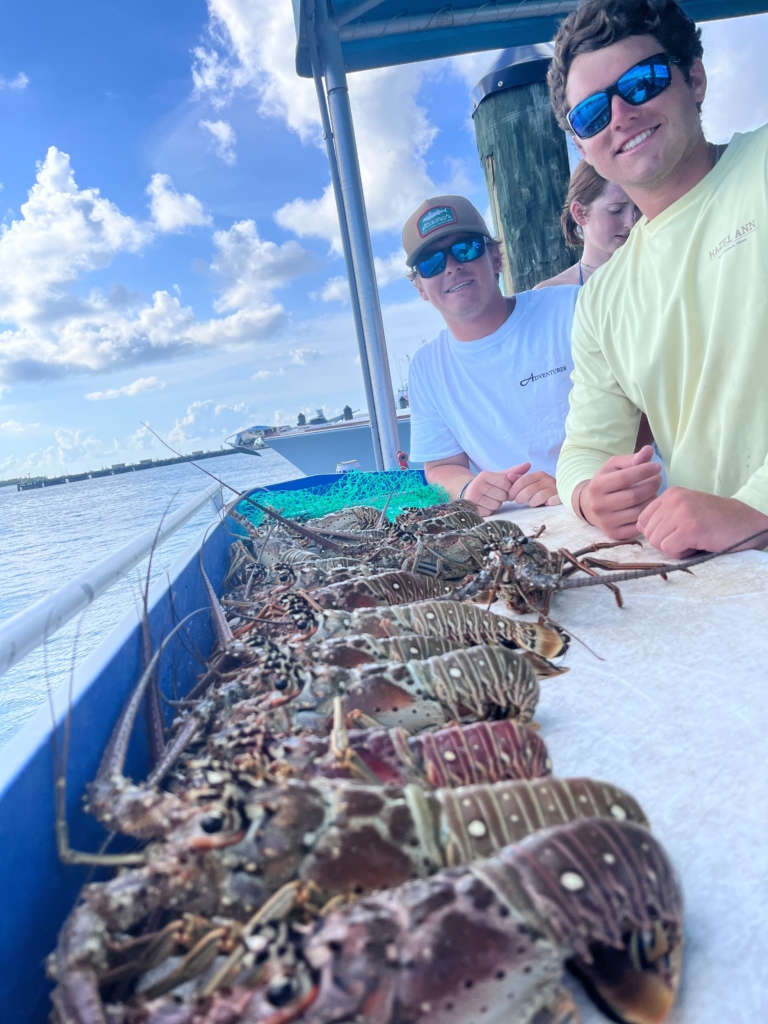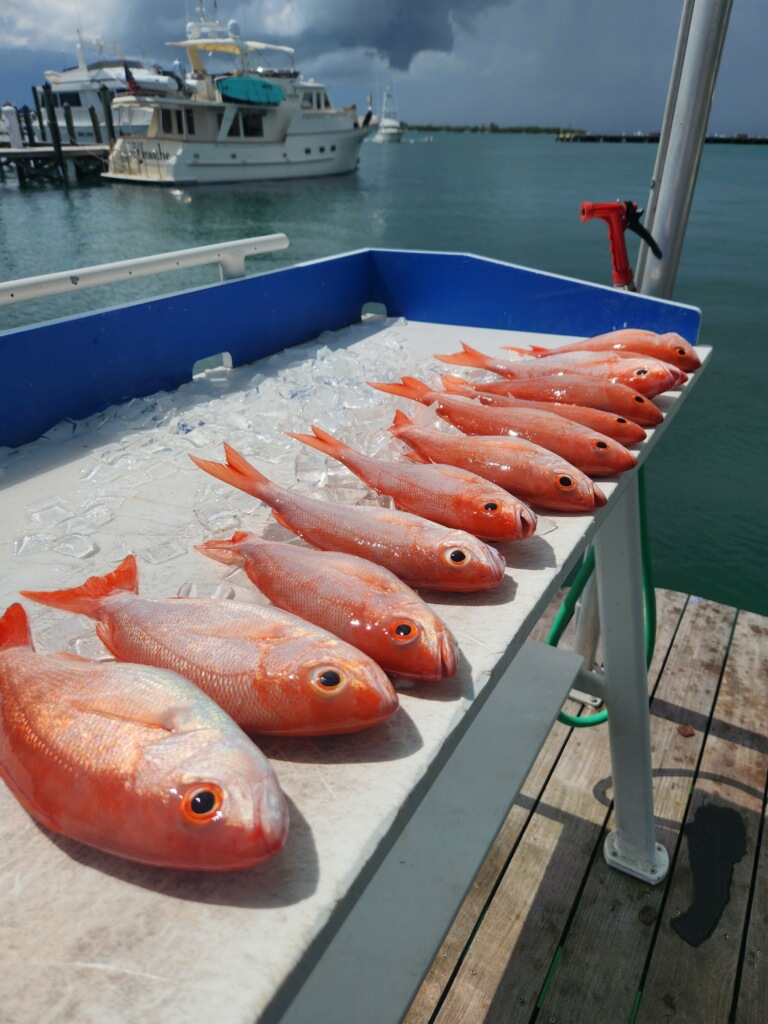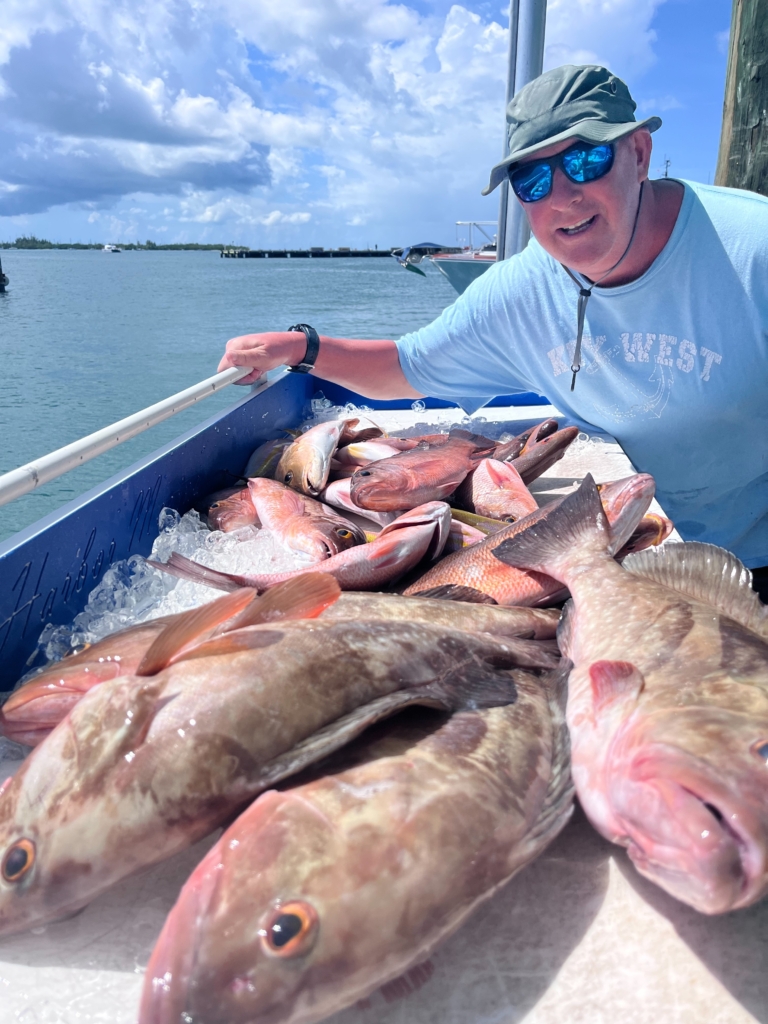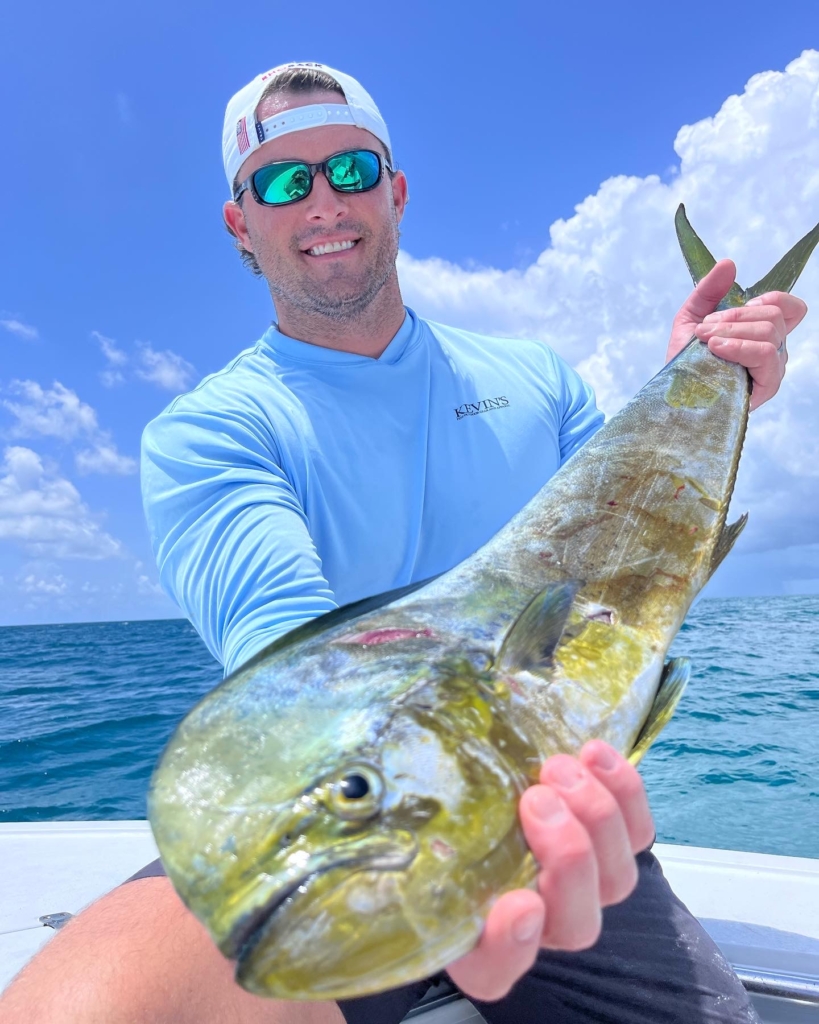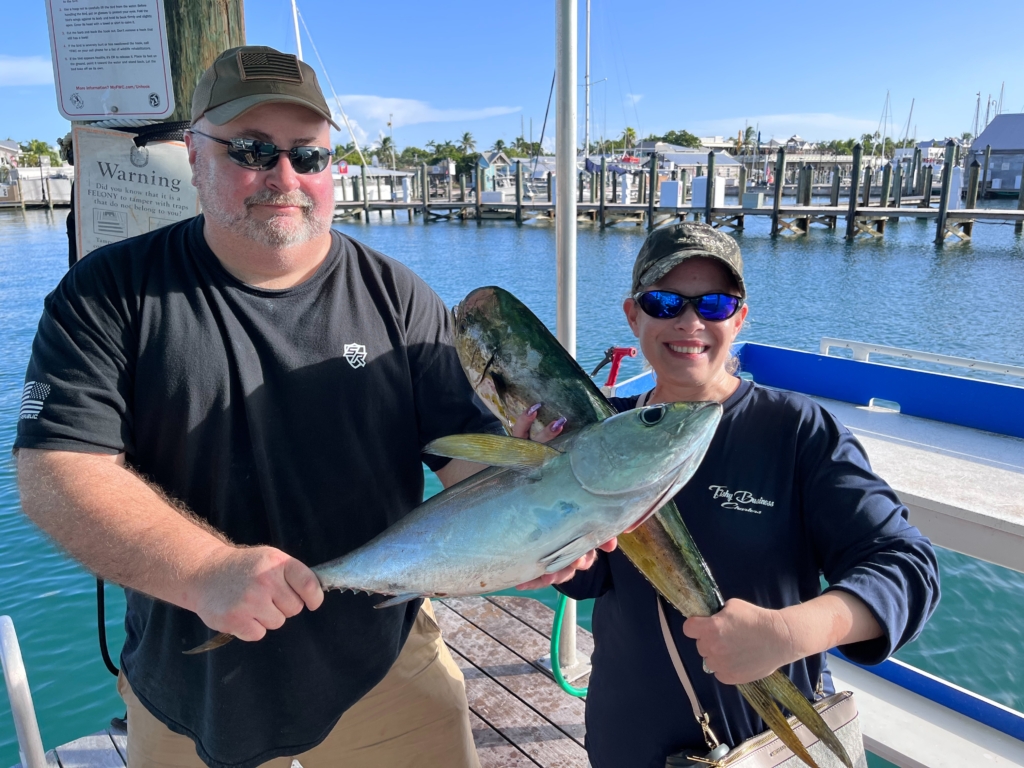 For the next few months, we should see a big push of bait coming close to the reef. In return muttons, snappers, groupers, mackerels, and jacks should be very happy. The colder temperatures will bring the fish shallower, and fingers crossed get them more active. Looking back at last year's photos I am getting excited. We had a big push of wahoo especially near the full moon and the gulf stream was snugged very close to the Reefs. From Key Largo to the Dry Tortugas, we had nice blue water.
October and November Key West holds many events. Fantasy Fest 2022, Reef Fest, Legends of Music Row, Key West Championship Powerboat Races, Sail Race week, and Bike week. Pretty much there is something happening every week to keep most people busy the days they don't want to get out on the water. The Race World Offshore World Championships are held Nov 6-13th this year. By far my favorite event coming. With many classes of race boats, it is always a show to see the super cats! Key West harbor makes it a great race location as it can be calm in some areas and rough in others. Racing 3 days most likely the crew are going to have unpredicted conditions to race with.
It is never to early to start booking for the upcoming season. Last year the new addition of the 22' Pathfinder provided opportunity for many more trips for tarpon. By the middle of the season, it quickly filled up many going to fight the Silver King. If Tarpon is on your list or just prefer to be in calm sea conditions this is the boat for you! The 31' Yellowfin has plenty of days open as well. Still offering Tarpon, reef, wreck, and deep sea fishing.
As always you can follow for more up to date fishing news on Instagram and Meta:
Facebook:
www.facebook.com/fishybusinesskw
Instagram:
www.instagram.com/fishybusinesskw
Tight Lines,
Capt. Eric Evans
305-731-5459
[email protected]