Busy, Busy, Busy, is all I can say about May. I want to thank everyone that booked early last month! If you didn't reserve early, chances are you didn't get out to experience the great Mahi bite! With last minute calls and a lot of juggling we managed to get some people out… Bottom line is Try to book early!
The mahi-mahi bite has been strong. Some day's we could be limiting out within 2 hours of leaving the dock!  Which brings another hot topic fish limits!  I have always tried to fill my clients' needs and expectations. Asking important questions like "are you trying to keep just enough for dinner or trying to fill the box to take meat home?"  Many anglers know how much meat is produced per fish and what they can store in the freezer at home.  This is so important to keep our fisheries growing and sustainable.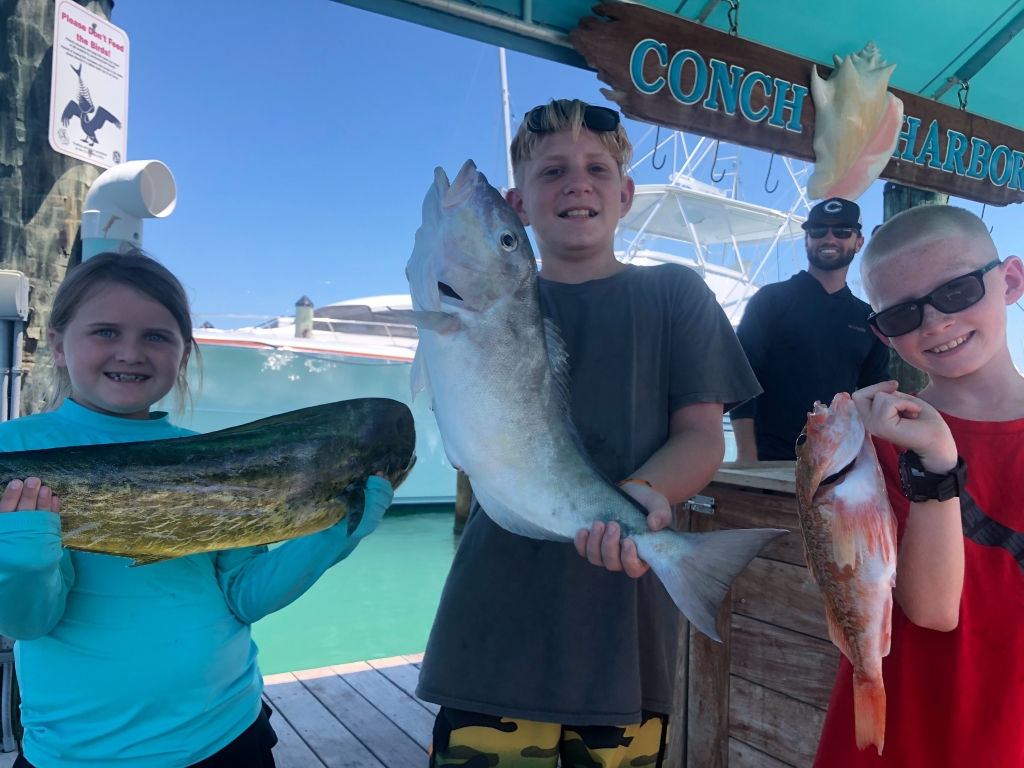 A common practice I have noticed among the guides in the Florida keys is to only take half of the legal limit especially when we have 4 or more anglers on board.  It is fairly uncommon for customers to kill more than what they need to enjoy for a meal or two on their vacation, but it happens.  Most of the time these are the people who just didn't understand what the final product would yield.
A great example was this prior month. I had 5 people and they wanted enough fish for a big dinner for everyone in the family. A total of 10 people. As we fished I pointed out that they had plenty and we could catch and release at this point. They were not convinced so we kept a couple more fish.  We ended up bringing back 10 mahi and released a ton more.  After cleaning the fish I mentioned they should keep half for another dinner. Long story short they got all the fish cooked and had so much left over they ended up feeding the table next to them and bringing back leftovers for the next 2 days. I'm glad they ended up eating the fish and not just wasting it but they could not believe what ended up on the platter!
A good rule of thumb is just a keeper dolphin fish "20 inches to the fork "will feed two people and yield bigger portions then what a typical restaurant will serve on the menu.
Overall I am pleased with the initiative from other guides to put forth a guideline that will be beneficial to all.
May brings more than just mahi in Key West. It opens up grouper season as well! With the offshore bite being so good we only ran a couple of grouper snapper trips. Those trips ended up being pretty good as well. We had a lot of action and a ton of throwback grouper most just under keeper size. Most trips we ended up finding plenty to keep. The yellowtail snapper have been big! We have seen more 5 lb. yellowtail caught this month than I have in the past 3-5 years. On light tackle these fish can fight and they yield an impressive filet when they are that size.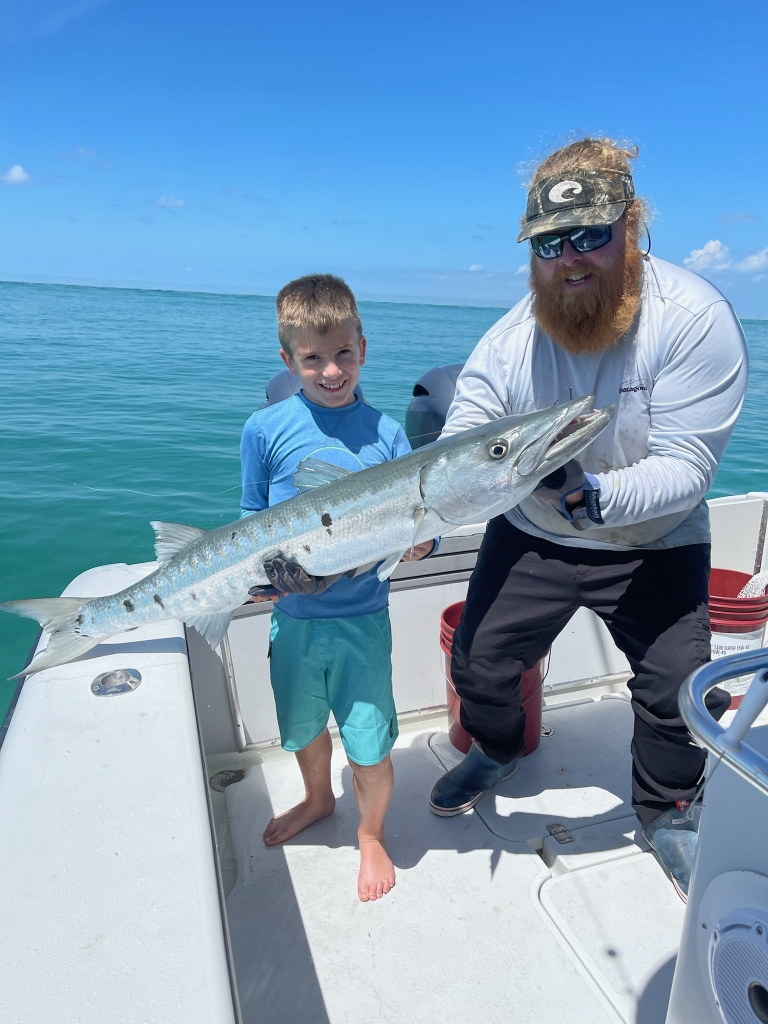 Looking into June and July it seems like the pace will be the same busy! I have 8 days left open in June and about 14 left in July. If you are coming down please book ahead of time! We can expect snappers and groupers on the reef and patches. More mahi offshore and tarpon in the harbor! If a group is looking for big fish and to stay closer to land tarpon/ shark trips are a lot of fun and we stay in calm waters!
Looking forward to fishing with you.
For up-to-date photos and videos, follow us on:
Facebook:
www.facebook.com/fishybusinesskw
Instagram:
www.instagram.com/fishybusinesskw
Tight Lines,
Capt. Eric Evans
305-731-5459
[email protected]