It has been a very busy year and all indicates it's going to stay busy.  Usually august and September are our slow months here in Key West.  This year already we have 3/4 of august filled and some dates in September. So please if you are planning a trip try to book your fishing and excursions as early as possible.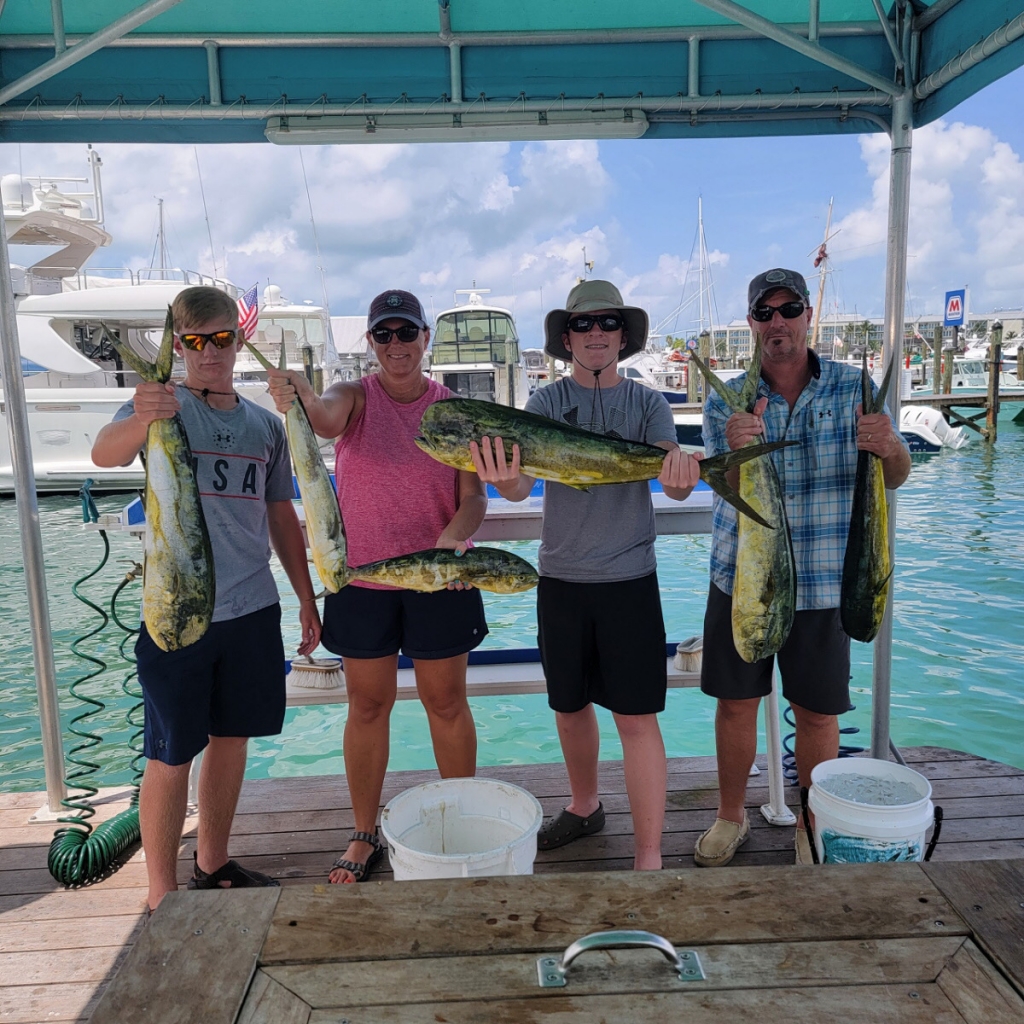 On to the more exciting updates.  The offshore fishing was good. We saw many mahi coming over the rails. Not many monsters but a couple for sure.  It seemed that most of not all trips ended up securing a dinner or two and having plenty of action. Last year august and September was actually better for mahi then in May and June so we may see that again.  The Fishy Business team fished 4 tournaments this year securing some nice trophies including biggest wahoo and 2nd overall ladies division in the Key West Marlin Tournament. We have had shots at some bigger marlin this year and had one on during the tournament.  As fishing goes we couldn't get the leader touched before it spit the hook!  Hopefully next year!
The reef has been producing the usual yellowtail snapper and groupers. I try to recommend these trips to families that want more action or have younger anglers tagging along. While fishing the reefs or wrecks we have a vast amount of species that can be hooked. Snappers, groupers, mackerels, sharks, barracudas, amberjacks, and cobia. One thing that we hear all the time especially from anglers that live up north is that they have never seen so many different species.
Looking forward to fishing with you.
For up-to-date photos and videos, follow us on:
Facebook:
www.facebook.com/fishybusinesskw
Instagram:
www.instagram.com/fishybusinesskw
Tight Lines,
Capt. Eric Evans
305-731-5459